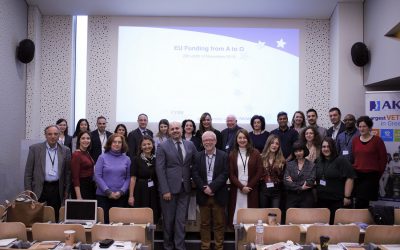 The 3-day programme led by AKMI is the first of a series of customised training activities that EVBB will organise hand-in-hand with its members and partners. Our goal: providing participants with the complete toolbox and step-by-step guidance for building strong partnerships and successful applications.
read more
Vocational Education and Training for Europe – The EVBB
The European Association of Institutes for Vocational Training (EVBB) is a European umbrella association whose members  are state associations, associations, coordinating institutes of education and educational providers at a national, regional and local level.
The objective work done by the EVBB is the qualitative improvement of vocational education and training in European countries and an increase in the efforts being carried out in education at a European level.
Networking for Vocational Training