---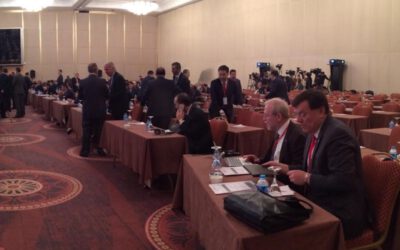 As representatives of the European Association of Institutes for Vocational Training (EVBB) Thiemo Fojkar, President of EVBB and Horst Dreimann, Secretary General of EVBB together with Tarik Bitlis, Managing Director of the IB affiliate IBETH,  were participating in... read more
---
ENTELIS Newsflash
The European Network for Technology Enhanced Learning in an Inclusive Society (ENTELIS) aims to bridge the digital divide – in Europe and worldwide, by encouraging the education for digital competences (effective use of information- and communication technology and assistive technology) for empowerment and for the autonomy of people with disabilities in all ages.
In July, ENTELIS published once again one of their interesting newsflashs containing inspiring articles from the European Association of Institutes for Vocational Training, aTempo, the University of Cyprus as well as an open letter to the Business World on the importance of supporting the Accessibility Act, written by the EASPD Secretary General Luk Zelderloo. On behalf of EVBB, Andrea Solander-Groß writes about "Asperger Syndrome, Computers and Technology Enhanced Learning".
---
We highly recommend you to take a look at this paper to stay up to date on the current developments within the sector.
Download Paper
---
Vocational Education and Training for Europe – The EVBB
The European Association of Institutes for Vocational Training (EVBB) is a European umbrella association whose members  are state associations, associations, coordinating institutes of education and educational providers at a national, regional and local level.
The objective work done by the EVBB is the qualitative improvement of vocational education and training in European countries and an increase in the efforts being carried out in education at a European level.