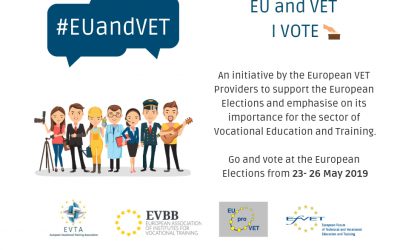 After some fruitful and straightforward discussions within the VET4EU2 Group, the Position Paper of the Group on the EU post 2020 focus on Vocational Education and Training, which was shared with the attendees of the European Vocational Skills Week in Vienna on 7th November and with the Commission itself  is now available here.
read more
Vocational Education and Training for Europe – The EVBB
The European Association of Institutes for Vocational Training (EVBB) is a European umbrella association whose members  are state associations, associations, coordinating institutes of education and educational providers at a national, regional and local level.
The objective work done by the EVBB is the qualitative improvement of vocational education and training in European countries and an increase in the efforts being carried out in education at a European level.