EVBB General Assembly 2021 – Election of the new Board (Full List)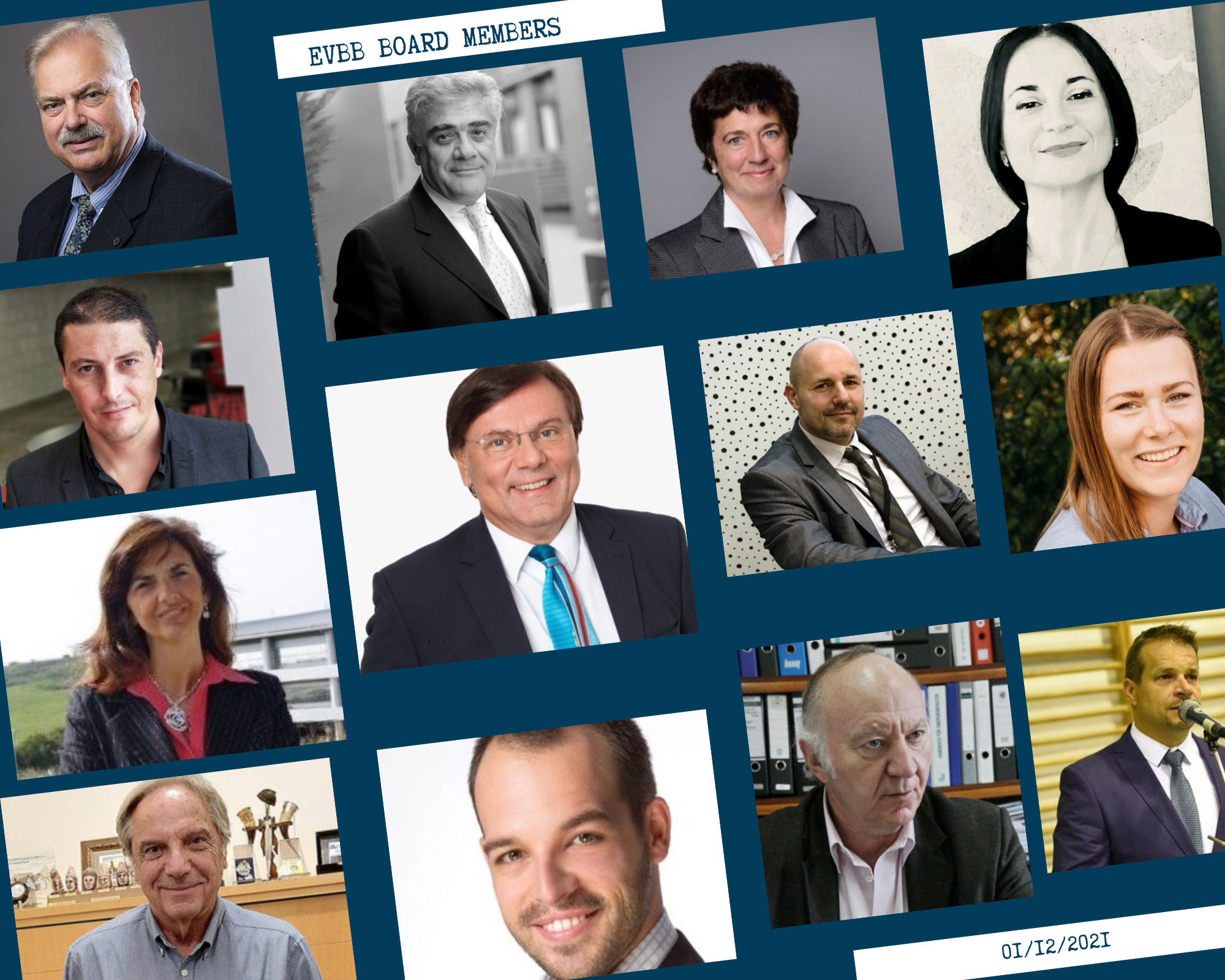 The EVBB General Assembly was held on 01st December 2021, and gathered over 47 members.
The General Assembly gave the opportunity to the new members joining EVBB in 2021 to present themselves to the audience :
Eurocultura – with Mr. Bernd Faas
EU Project Innovation Centre – with Mrs. Aicky Zhang
d-ialogo – with Mr. Hans-Jürgen Dorr
Opinion & Action Services Ltd – with Mr. Pierides Kyriakos
Folkuniversitetet Uppsala – with Mrs. Vivian Welker
Universum College – with Mr. Filip RUXHO PhD, MBA, MSc
Mr. Theodor Grassos, Secretary General of EVBB then presented the annual activity report 2021 to the members, as well as the annual accounts 2020, which led to various discussions and resolutions among members. In addition, EVBB's services were highlighted, namely: facilitator, outreach, technical support and events and workshops.
The General Assembly was the occasion for the new board members election, with the appointment of the Secretary General and the deputies :
President: Thiemo Fojkar (BBB)
Vice president: Dr. Margarida Segard (ISQ)

Vice president

: Mr. Konstantinos Rodopoulos (AKMI SA)
Vice president: Prof. Dr. Bernhard Beckmann (EBG)
Vice President (Treasurer): Mr. Marek Nikel (Euro Projektservis s.r.o.)
Member of the Board: Dr. Christophe Sadok (AFPA)
Member of the Board: Dr. Panos Milios (DIAN)
Member of the Board: Mr. Nicolae Cernei (FRG Timisoara)
Member of the Board: Prof. Dr. Dolores Sanchez Bengoa (University of Applied Management Studies)
Member of the Board: Mr. Sebastian Frank (ÖJAB)
Member of the Board: Mrs. Vivian Welker (Folkuniversitetet)
Secretary General: Mr. Theodor Grassos (EVBB)

Secretary General (Deputy)

: Mrs. Monica Verzola (ENAIP NET)
Finally, the key messages that emerged from the EVBB General Assembly : in 2022, many opportunities are emerging (summer school, new European projects, geographical enlargement of the membership…).

Resilience is the key word for 2022, with the setting up of the EVBB international conference in Athens in September 2022.
EVBB BOARD MEMBERS – 01/12/2021
Thiemo Fojkar
President of EVBB
Dr. Margarida Segard
Vice President
Konstantinos Rodopoulos
Vice President
Prof. Dr. Bernhard Beckmann
Vice President
Marek Nikel
Vice President
Theodor Grassos
Secretary General
Monica Verzola
Secretary General (Deputy)
Prof. Dr. Dolores Sanchez Bengoa
Member of the Board
Vivian Welker
Member of the Board
Dr. Christophe Sadok
Member of the Board
Sebastian Frank
Member of the Board
Dr. Panos Milios
Member of the Board
Nicolae Cernei
Member of the Board